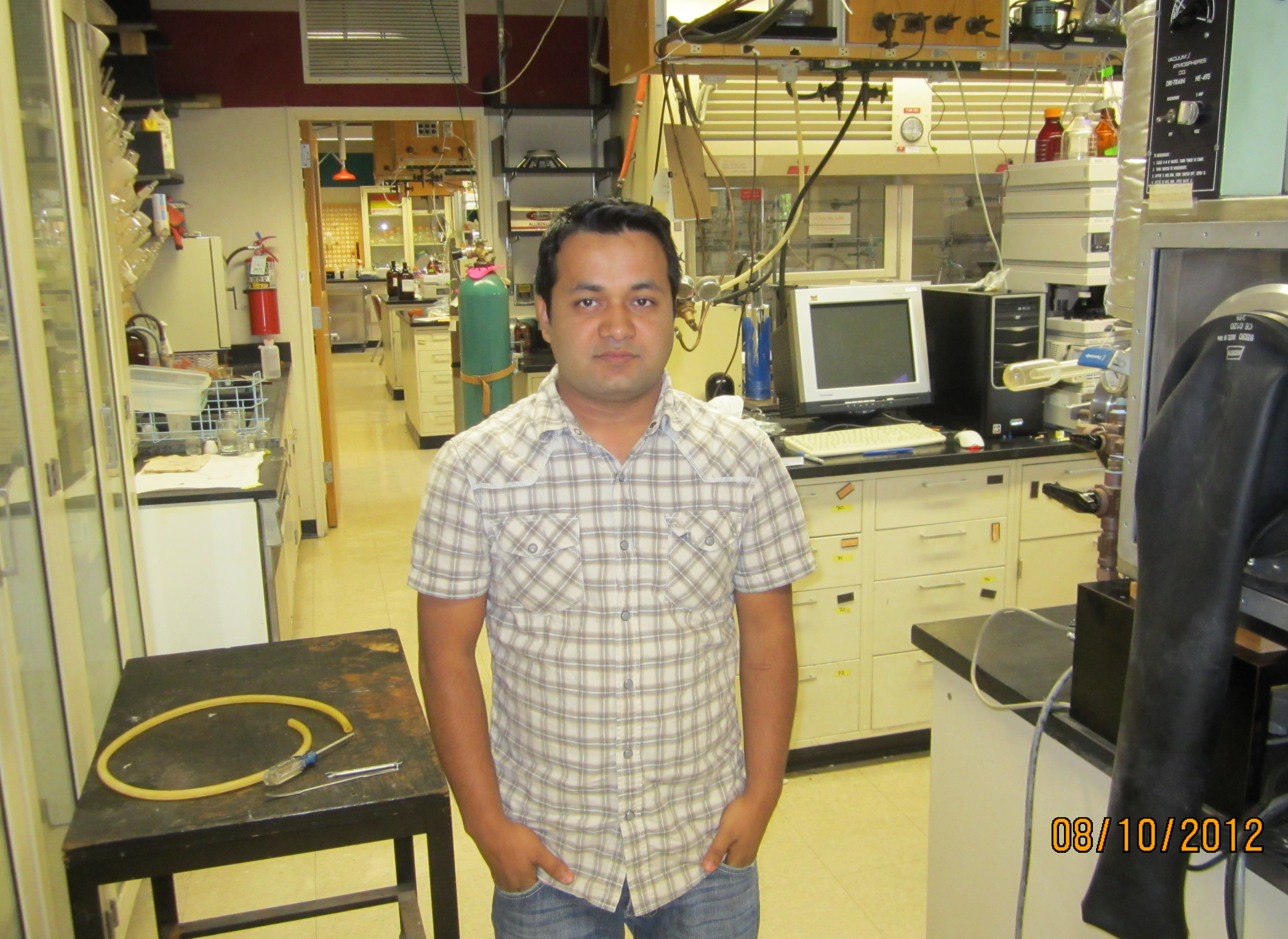 Suman Karki
837 Como Ave Apt 21
St. Paul, MN 55103
Phone: 602-617-1187

Education

Bachelors of Science in Chemical Engineering
Bachelor of Science in Chemistry Expected Dec 2012
College of Science and Engineering, UMN


Key Skills and Laboratory Experience
Know how to design a system, component, or process to meet desired needs within realistic constraints such as economic, environmental, social, political, ethical, health and safety, manufacturability, and sustainability, following standard Stage-gate processes.
Work with multi-disciplinary teams
Renewable Energy Project:
1. Set up business plan and product design following Stage-gate processes.
2. Current distribution in Rotating Cylindrical Hull Cell (RCHC)
Unit Operation laboratory
Advanced Organic Chemistry Lab: NMR/IR/GC/MS/ ChemBio Software
Analytical Chemistry Laboratory: UV-Vis Spectroscopy, FTIR, HPLC, GPLC
Matlab/ Maple/ HYSIS
Other Coursework: Engineering Safety, Quality and Reliability (Factorial Design), Electrochemistry and Renewable Energy, Bimolecular Engineering,
Honors
Dean's Honor list, Phoenix College Fall 2008-Spring 2009

Leadership Experience

Board Member, Small World Coffee Hour, U of M Fall 2011- Present
Plan and organize biweekly cultural theme events hosting around 300-500 international students
Successfully collected funds for events through Grant Proposal
Executive Board Member, UMN LinkUP Program, U of M Fall 2010- Spring 2011
Planned events and worked with college liaisons to recruit freshmen.
Special Project Ambassador, International Student Ambassador, U of M Fall 2010- Spring 2011
Interviewed all Undergraduate and Graduate Ambassadors to make an official video for ISA.
Interviewed respective faculty members in response to the FAQs by the prospective students.
Security Monitor, Security Monitor Program, U of M Fall 09- Present
Patrol and escort services to help people around campus safe and ensured building safety.
MATCH Program, U of M Summer 2011
Shared University of Minnesota experience with high school students visiting different colleges
Memberships:
American Institute of Chemical Engineers (AICHE), Nepalese Student Association (NSA).