Épée Birthday to You!
"Midrash" by George Barany (January 2014)
Way back in 1971, this puzzle's honoree (calling himself Martin in those days) and I were classmates at Stuyvesant High School in New York City. Martin was captain of the fencing team (picture below; he is on the far right and Coach Mr. Sharkey is on the far left) while I was captain of the math team. We reconnected within the past few months, when it finally dawned on us that we had been living in the same part of the world for many years. While the puzzle was designed so that casual solvers would not need to know any particulars about our hero, MARTY_SIEGEL (66-Across; his name could be deduced from the appropriate Down words), I managed to jam-pack the puzzle with all sorts of additional information. Thus, Marty's high school, STUYVESANT (29-Down); college, CORNELL (25-Across); livelihood, REAL_ESTATE (11-Down, and notice the sneaky ERA at 16-Across); current hometown, EDEN_PRAIRIE (17-Across); wife CINDY (1-Across), sons ADAM (38-Down) and JAKE (27-Down), and father HARRY (73-Across). The puzzle is sprinkled with sports references, and oh, by the way, did you notice Marty's age, as of the puzzle's release date: SIXTY (41-Across, right in the center of the puzzle). Happy Birthday!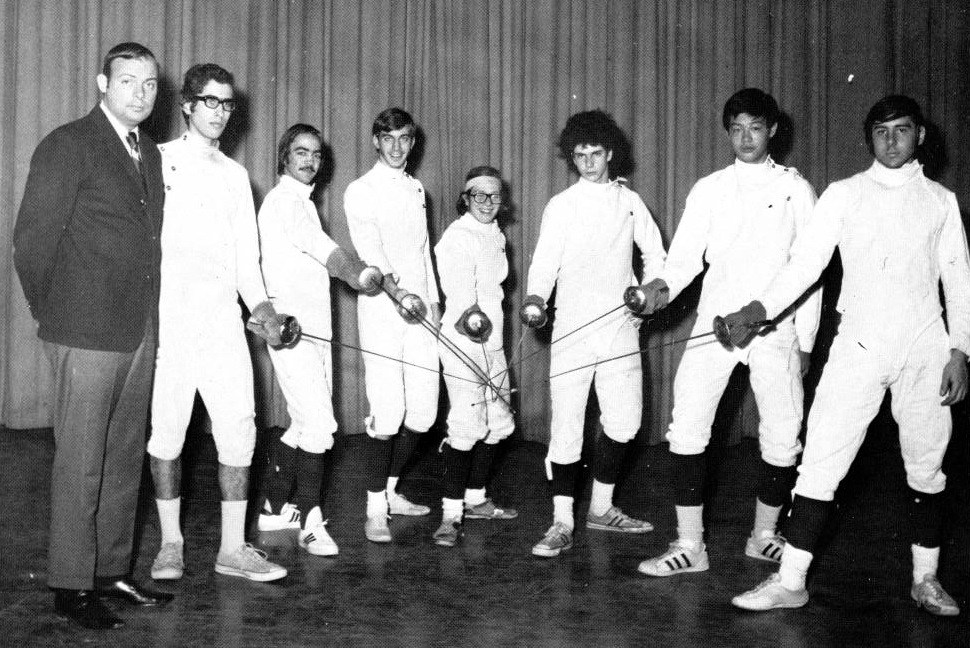 If you want to tell others about this particular page, refer them to http://tinyurl.com/fencingmidrash
View My Stats